Play Diplomacy Tournaments & Online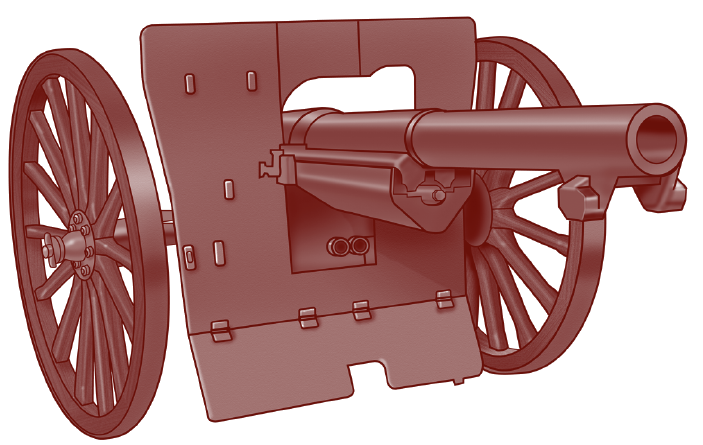 Tournaments in the NADF Grand Prix circuit make up the backbone of the face-to-face hobby.  Some of these events have been held for over thirty years in the same location, others are brand new.  Some traditional FTF tournaments became virtual events during Covid, but face-to-face play is now again being contemplated.  Below is a list of confirmed  events as well as basic information for each stop in the Grand Prix during a typical year.  If no contact information is given then details can be found either on the vWDC Discord server or by contacting David Hood.  
The

Cascadia Open

usually held in Surrey, British Columbia in late January, was postponed to July 9-10 due to Covid.  Instead, a virtual two-round event was held on January 29, with Tommy Anderson on Massachusetts taking the victory.  Chris Brand is the GM for this event and can be contacted at cascadia.open@gmail.com.  The link to this July face-to-face event is here:  https://docs.google.com/forms/d/e/1FAIpQLSeWMz2Vkn3PsNlJFjJHRh6ScvKWBBdnZ7rCZwzl41hvAy9PQA/viewform 

Totalcon

is a general games tournament in Marlborough, MA which hosted a Diplomacy event mostly for new players on February 25-27  under the leadership of Alex Maslow.   For more information about next year's event, contact Alex on the vWDC Discord server or visit http://www.totalcon.com 
The 2022 

Regatta

to be held in early March in the Denver, Colorado area has been postponed to June 17-19 due to Covid and other issues.  This will be the relaunch of an event held for many years under the supervision of Manus Hand and the Armada Diplomacy club.  Any one of the three current organizers can be contacted as follows:  manus2hand@gmail.com, gabe@racz.org, or ebercondrell@gmail.com or you can visit http://armada-dip.com/2022/ 

Badass Whipping

, which also doubles as the 2022 Dipcon,  was held April 29-May 1 at the Hotel de Anza in San Jose, California.  Tanya Gill of Ontario took first in this 2022 event.  Contact Siobhan Nolen at badassdiplomacy@gmail.com for information. 

Dixiecon

has been held over the Memorial Day weekend in May since 1987, in Chapel Hill North Carolina.  The 2022 event had Brandon Fogel of Illinois taking the gold.  Email TD David Hood at davidhood@dixiecon.com or visit http://www.dixiecon.com for information from the May 27-29, 2022 event.
The next

Boston Massacre

  will be held on August 12-14, 2022 by Tournament Director Alex Maslow. There will be three rounds, played at a game store in Cambridge, MA.  For more information, visit: https://sites.google.com/site/bostonmassacrediplomacy/ 
July 23-25, 2021 saw the debut of the

Summer Classic

, an event designed to be for virtual FTF even when other events go back to being live.  The 2022 edition will be held July 22-24 on the vWDC Discord server.  There will six preliminary rounds, scheduled to be convenient for players around the globe, and then the top seven qualifiers will compete in a Top Board for the championship the following weekend.  For more information, join the vWDC Discord server and for registration follow this link: Summer Classic Registration
Craig Mayr (craigmayr@gmail.com) has announced that his second

Skycon

event in Billings, Montana will be postponed again due to housing and venue issues.
The Windy City Weasels, Chicago's Diplomacy Club, will put on its long-running tournament

WeaselMoot

on September 24-25, 2022.  For more information, visit their website at https://windycityweasels.org/weasel-moot-xvi/ 
October 2022 will likely see the return of the Liberty Cup in Philadelphia, Pennsylvania, back as a live event by Bill Hackenbracht.  Contact Bill at william.hackenbracht@gmail.com or visit https://liberty-cup.com/ 
Dave Maletsky ran the 2021 event at

Carnage

in November, which was also the 2021 North American Championships, Dipcon.  The winner was Californian Adam Silverman.  Dave's Discord server is here: https://discord.com/channels/751498866301599745/751511974743113799

Virtual Diplomacy Championship

is a co-equal world championship, along with World Dipcon for FTF and the ODC for online play.  The 2021 event was held in mid-December, with Quebec's Nicolas Sahuguet adding this virtual world title to his previous face to face title won at a previous World Dipcon, thus becoming the first hobbyist to be named World Champion in two different modes of play
Online Diplomacy games are sometimes called asynchronous, because players negotiate and submit orders whenever they wish before a preset deadline, as opposed to negotiations and order writing done all at the same time in a face-to-face game. Players write "press" to each other, in the form of written communication handled either by a chat function within the website or app used for the game, or in some formats, by email. Below are several options from which to choose the platform for your first online game. Whether you play under your own name or a pseudonym also varies by platform.
Whether you play in a tournament or on one of the sites/apps above, your game may be scored under a particular scoring system.  While 18 supply centers is the object of the game, it is actually rare for a Diplomacy game to be played to that conclusion, either because the position becomes "stalemated" (i.e. no one can achieve 18 centers) or because the players do not have (or want to take) the time needed for completion.  Because of this reality, and in order to allow for multiple games over the span of a tournament or league season to be amalgamated into an overall rating, various systems have been developed for use.
Draw Sized Scoring (DSS) is used in some online games as well as at the Dixiecon tournament.  Players achieve a higher score by reducing the number of players sharing in a drawn result.  In the original version, called Draws Include All Survivors (DIAS), each survivor in a draw receives the same number of points, with some variations also added points per center as a tiebreaker.  In more modern versions, survivors are able to vote themselves out of the draw (non-DIAS) but still receive lesser points for survival.  The Dixiecon Scoring System is a non-DIAS version of DSS.
Place-Based Scoring is another popular type of system, in which the goal of the game, short of taking 18 centers, is to have more centers than other players when the game is called.  While the number of centers is obviously key, it usually matters very little in such systems how many more centers a player has versus the next place in the end-of-game pecking order.  A popular example of Place-Based is Carnage Scoring. 
Lead-Based Scoring encourages the board leader to widen the gap between that score and rival players, by increasing the benefit of that lead with each additional center.  An early version of this type was Sum of Squares, which rewards a large spread between the topper and all the other powers.  A more recent version, which combines this effect with additional play incentives for the non-topping players is called Tribute.
There are other systems as well.  Though you may end up preferring one over another, you should try to learn how to succeed regardless of which system is used.
Once you learn how to navigate Discord, there are other Diplomacy servers you will want to check out.  The Nexus community runs online tournaments utilizing multiple websites and apps to encourage a "nexus" of players between those otherwise disparate communities. Click here for an invite.
The Virtual World Diplomacy Community is the hub of Diplomacy activity in the new medium of virtual face to face play.  This server hosts the virtual version of various face to face events cancelled due to Covid, it hosts the Virtual Diplomacy Championship, hosts Masterclass meetings most weekends where players chat in a conference call format about Diplomacy subjects, houses the Club Growth Initiative, and lots of other features.  Click Here for an invite 
For an explicitly non-tournament vibe in your online Diplomacy play, try the Casual Diplomacy server. Click here for an invite. 
Virtual Diplomacy League (VDL)
One good thing to arise from the 2020 pandemic was the creation of a totally new way to play Diplomacy, virtual face-to-face.  Run by Commissioner Zach Moore, the Virtual Diplomacy League runs monthly gamedays using a version of Tribute  scoring, to culminate in a January Championship Top Board.  The games are run on the Backstabbr platform, with player negotiation and overall organization hosted on the vWDC Discord server.
There is also VDL information on the Diplomacy Broadcast Network website.