Welcome to the North American Diplomacy Federation
The North American Diplomacy Federation supports and promotes the play of the board game Diplomacy in all its forms. The game is played face-to-face, of course, in the form of house games, club events, and tournaments. Many also play online, using web-based sites or smart phone apps. The pandemic has spawned a new way to play – virtual face-to-face, in which participants play on a web-based site while negotiating through Discord or some other digital communication method.
Whatever your preferred mode of play, the NADF is here for you. This site will help teach you the game if you are new to the Diplomacy hobby. It will connect you to hobby media and other resources. You can find out about upcoming tournaments, link to online games, or find other Diplomacy players in your local community. Above all, we are passionate about convincing folk to play, helping them improve their game, and connecting them with fellow hobbyists both in North America and around the world. Join us!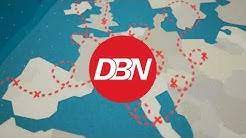 The only thing better than Diplomacy itself is Diplomacy played for charity! For the second time in three years, the Diplomacy Broadcast Network organized a...